Events at the Church on the Hill
A Remarkable Venue
Create an Occasion to Remember
The Church on the Hill at Felicity serves as a remarkable venue for weddings and events, especially between Thanksgiving and Easter when the weather is favorable.
With spectacular views and an unmatched background – the History of Humanity in Granite and the Official Center of the World™ – the Church on the Hill is a remarkable site for weddings, renewal of vows, and services of remembrance.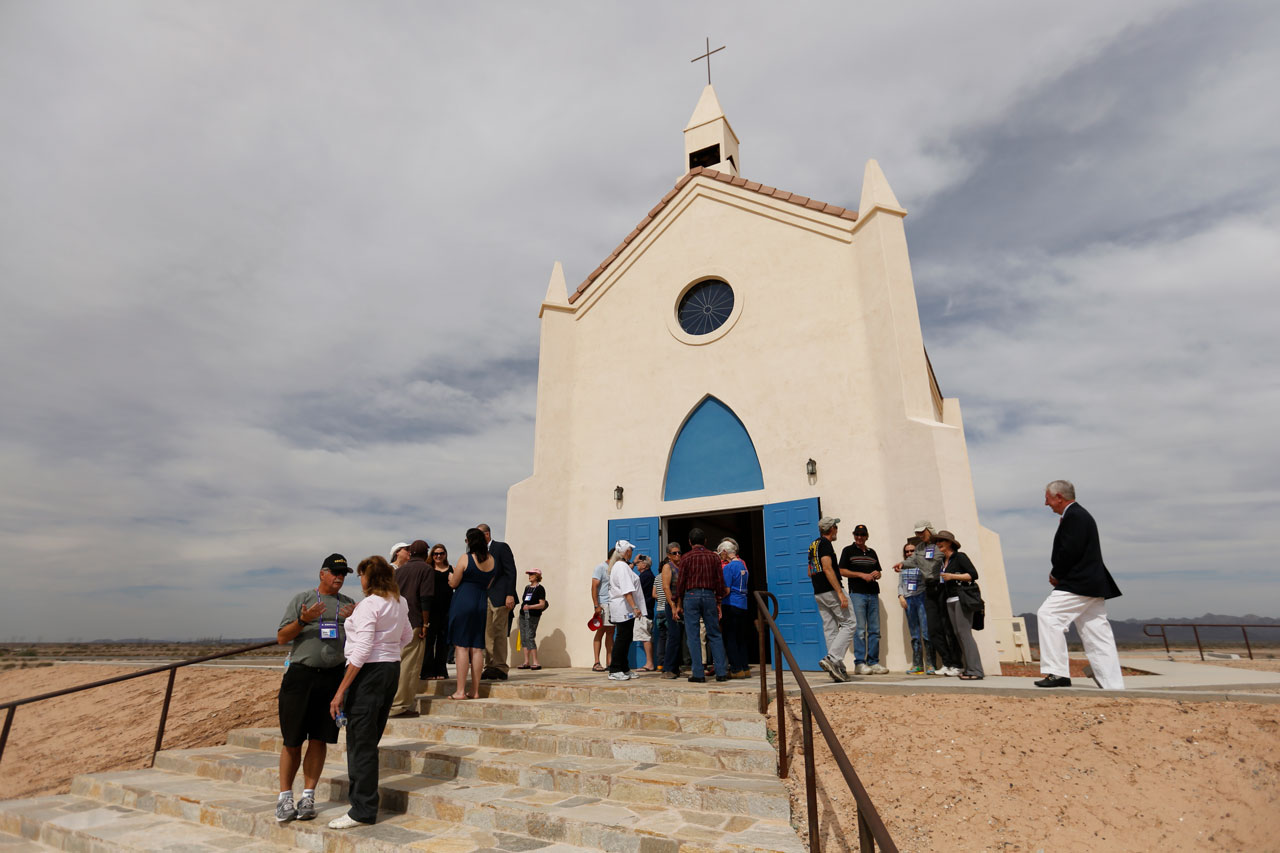 Custom Events
We have hosted a variety of events at several locations: at the Church on the Hill, in front of the Pyramid hosting the The Official Center of the World™ and at the Maze of Honor®. Tell us what you envision, and we can help you custom-create an event that you and your guests will long remember.
Event Support
The Mayor of Felicity is authorized to perform marriages and conduct civil ceremonies. There are also numerous friends of the museum whom we can recommend should you need additional support for your event.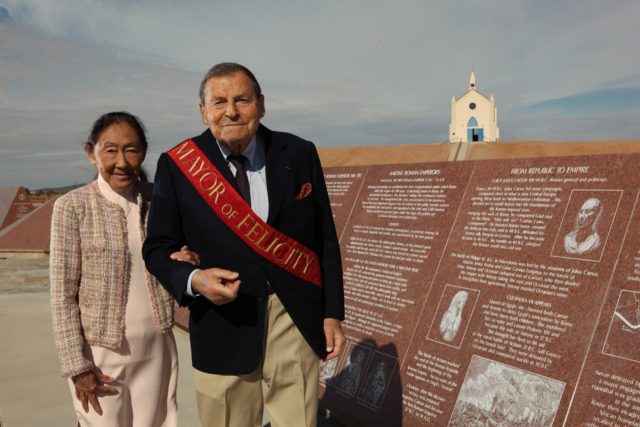 An Ideal Location
Located halfway between Phoenix and San Diego, and only eight miles from Yuma, the History of Humanity in Granite is easily accessible from Interstate 8. Parking is free and plentiful. Facilities are available on-site for the bridal party and guests of honor to prepare for the event.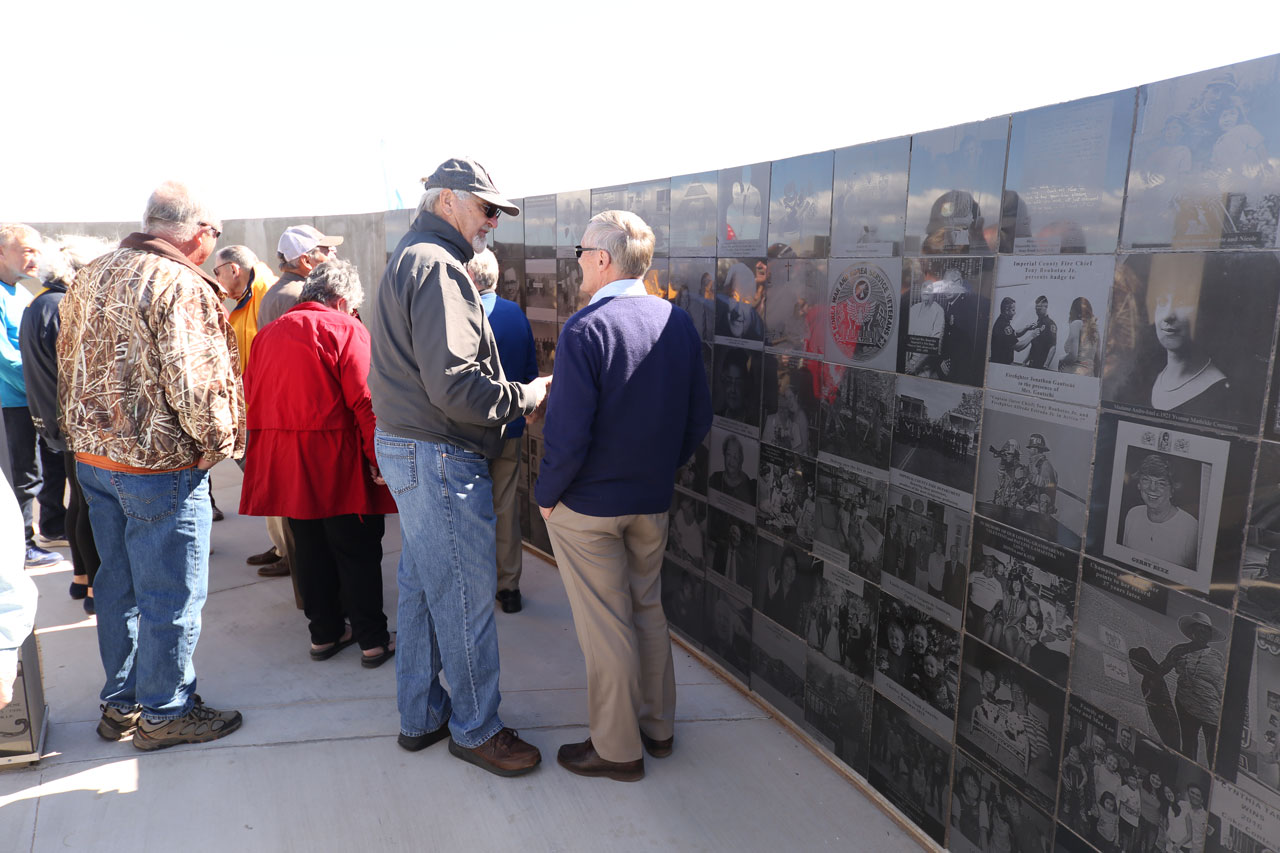 Commemorate the Day
The Maze of Honor® offers an elegant – and long-lasting – way to preserve memories of your special day in stone. Elect to have a panel engraved before your event and share the final product with your guests before your departure. Revisit it year after year as time goes by!